Cars in Space: Falcon Heavy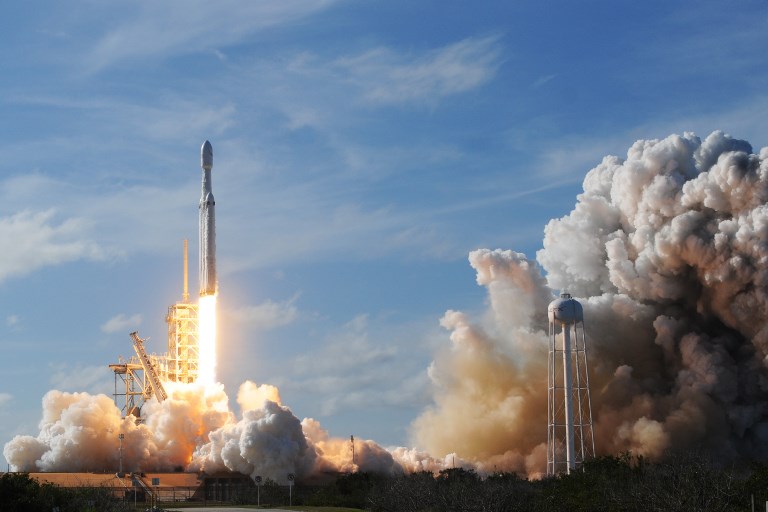 It has finally happened! What we thought was just the fantasy of Hanna-Barbera, the animation studios behind vintage cartoons like The Jestons and the Flintstones, has become a reality and right now a red sports car is orbiting the sun.
"Screams and cheers erupted at Cape Canaveral, Florida, as the massive rocket fired its engines and lifted into the sky. The Falcon Heavy is essentially three of SpaceX's workhorse Falcon 9 vehicles strapped together. In a typically Musk-ian touch of whimsy, the Falcon's upper stage and test payload is Musk's own old $100,000 cherry red Tesla Roadster sports car, and a dummy in its driver's seat called Starman rocking to David Bowie's Life on Mars." Read the whole article here.
The launch is pretty exciting. We also love the irony of the ship's name…